You've seen the phrase everywhere by now, but what does it mean?
One could write an entire book about the nuances of stock earnings. For now, just know that every quarter US companies are required to report financials and stuff to their shareholders. When it happens, people refer to this day as "earnings day".
On earnings day the company will issue a press release, file some paperwork with the SEC, and host a conference call. All 3 are available to the public if you're interested in reading financial statements or listening in on the conference call. Reviewing these items is a requirement if you want to find success trading based on fundamental analysis.
I am a technical trader, so the important thing for me is that the earnings event triggers volatility and prolonged momentum for the stock. So if there's a positive reaction to earnings the stock could rise exponentially for quite a while, sometimes months.
The Earnings Winner screener is trading companion that is dedicated to this niche. With the Earnings Winner app, you can scan for stocks that are making big moves after their earnings announcement, save them to a watchlist, and make money when they follow through with predictable chart patterns. All of my personal trading strategies are based around post-earnings continuation patterns. I like flags and triangle patterns.. and I also like to buy when a stock has a strong reaction to earnings (an earnings winner) and is moving up above the earnings day price range.
What is Earnings?
In our world, earnings are the amount of profit that a company produces during a quarter or fiscal year. Companies that report earnings issue public remarks on profitability, triggering speculative trading, and rapid fluctuations in the share price of their stock. There is no shortage of speculation and analyst estimates surrounding the earnings event, but don't give in to the temptation of buying before the earnings announcement.
There is simply too much risk because a stock could still have a negative reaction and drop dramatically even following a positive earnings announcement, not to mention, the post-earnings moves are much more predictable anyway.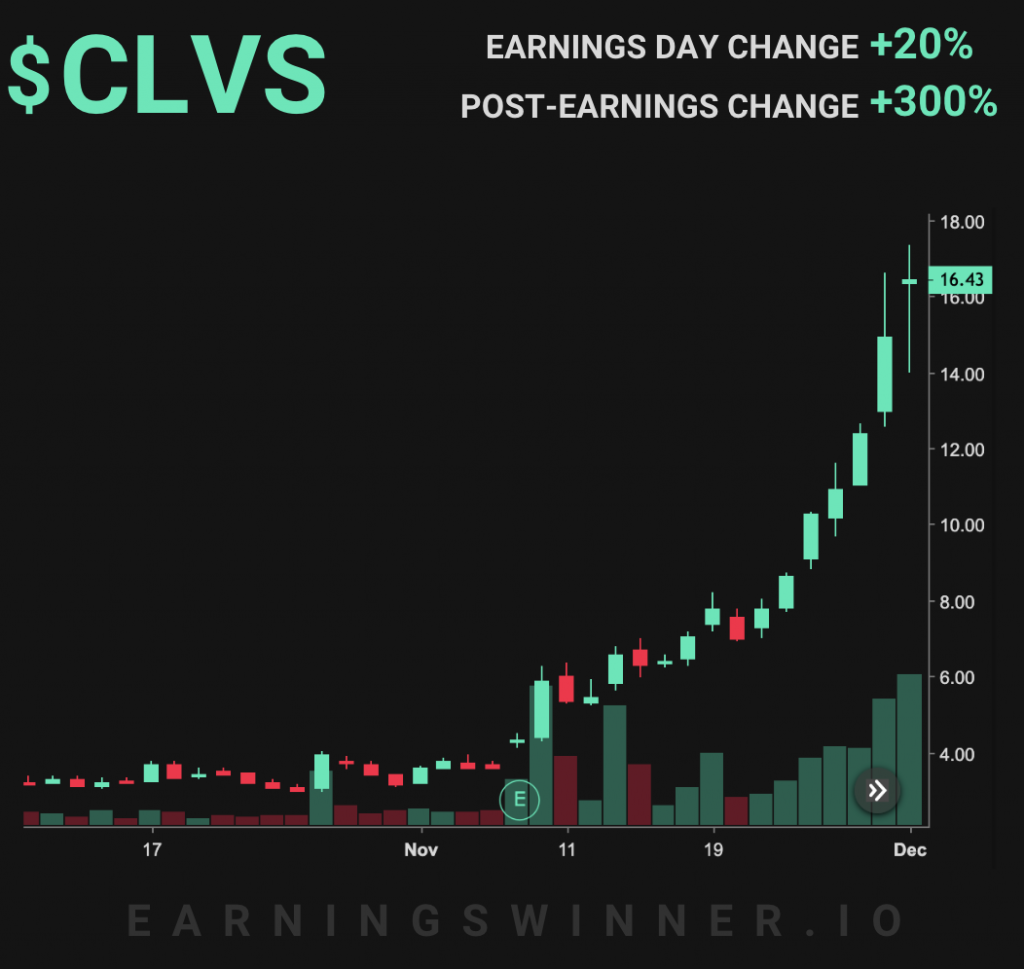 What is an Earnings Winner?
Earnings winners fall into a category of stocks who experience volatility in reaction to event-driven catalysts but differ in the fact that they are propelled by fundamental and technical analysis alike. These events include those related to corporate earnings or cash-flow, whose price charts are forming bullish technical patterns such as an ascending triangle or long-term range breakout.
The traditional definition of an earnings winner can be summarized as anything that beats an analyst estimate. More technical-minded traders may simply consider stocks that have a positive reaction to earnings. To me, an earnings winner is anything experiencing volatility and momentum in either direction due to an earnings announcement that presents an opportunity for profit, making you, not the stock, the winner.